The Perfect Plate with Chef E: Mama's Banana Bread
Posted by Adam Glass on Monday, October 19, 2020 at 5:24 PM
By Adam Glass / October 19, 2020
Comment
Mama was my Grandmother Hodges' mom (my great grandmother on my dad's side of the family). She was an excellent baker. I can remember standing in her kitchen watching her bake as I waited to go fishing with Papa. She also believed the only type of flour to use is White Lily and I have to agree. White Lily is light and low in protein. It makes a big difference when you are baking a cake or making biscuits. If you can't get White Lily flour, try King Arthur, a good second choice. A good banana bread recipe is the best because you now have breakfast, a snack or for a banana bread and cream cheese sandwich. Try using a slice the next day for French Toast. You can also make muffins using this recipe.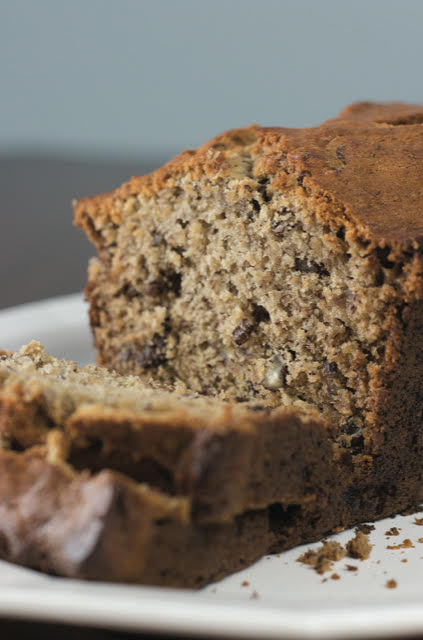 Ingredients:
2 sticks butter
1 cup brown sugar
2 eggs
3 bananas, crushed with a fork
2 cups (plain) White Lily flour (plain flour is all-purpose)
1 teaspoon baking soda
1/2 teaspoon salt
1 cup chopped nuts (pecans or walnuts are my choices)
1) Preheat oven to 350 degrees.
2) You can use your stand mixer or a hand mixer. Cream butter and sugar until fluffy. This takes about 3 minutes.
3) Add eggs one at a time. Beat well.
4) Add crushed bananas and nuts.
5) In a bowl combine flour, salt and baking soda. Whisk. This helps to add air to the flour. Add whisked flour mixture slowly.
6) Bake in a greased loaf pan or small muffin tins. For loaf pan bake for one hour. For muffins, bake for 20 - 25 minutes.
Chef Elizabeth Weaver is a Personal Chef in West Cobb and owner of Elizabeth's Edibles. For the last 9 years, she has been preparing meals on a weekly basis for families all over the metro area. Cooking has been a passion for Chef E since she was 13. When not cooking for families, she also teaches cooking classes for all ages. As a personal chef, she can also create the perfect menu for your next gathering. If you can dream about it with food, Chef E can make it happen. For more information on her full array of services and contact information, please visit the Elizabeth's Edibles website.